In the month of October, you could win BIG!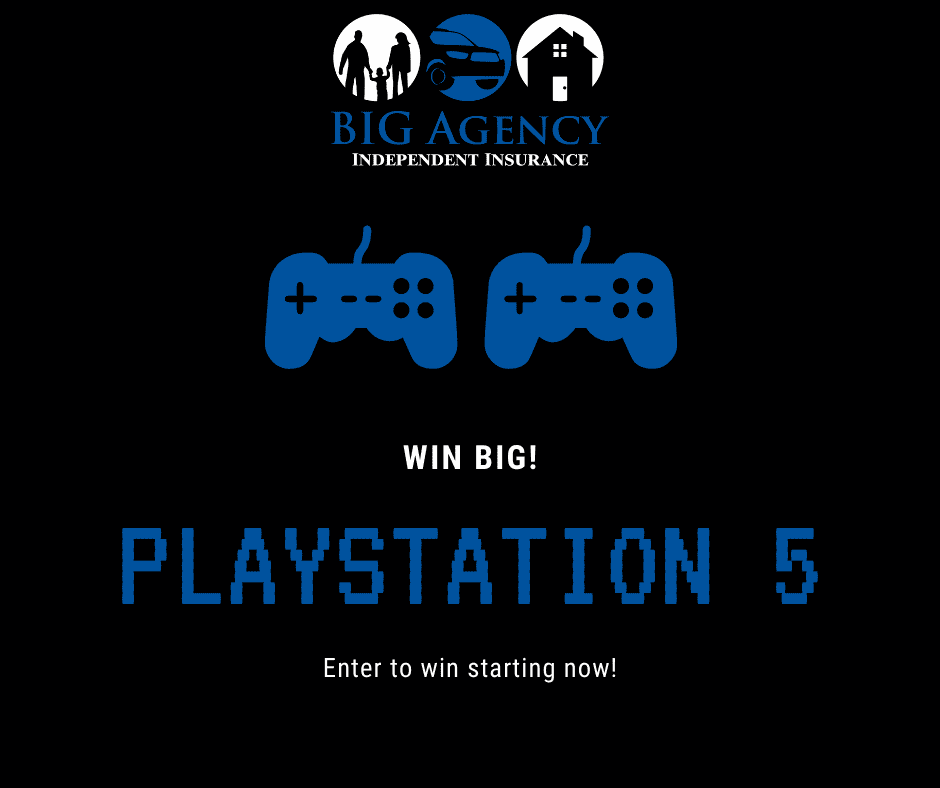 We are giving away a PLAYSTATION 5 just in time for Christmas! All you have to do to enter is fill out this form. https://brett205713.typeform.com/to/GqeQSNJ3
We will give away 2 bonus entries to anyone who gets a new Auto, Home, Life, or Business quote* in the month of October as well!
We will announce the winner on our Facebook page on Monday, November 1st.
Official Rules: To enter, you must fill out the specified form and/or get a new quote from our agency between October 1st and October 31st 2021. We will randomly select a winner and post it to our Facebook page on November 1st. Winner must contact our agency within 12 hours of prize posting and claim prize in person at our office at 1278 Woodville Pike Milford OH 45150 by 6pm on Friday, November 12th or prize will be forfeited. We are unable to mail prizes. If winner does not claim prize by specified date, a new winner will be chosen as the discretion of the agency. Cheating will not be tolerated. BIG Agency has the right to limit the number of entries, if necessary. New quote is defined as an entirely new product, not modifying a current policy.
*Must not currently have an active policy with our agency of the same type.