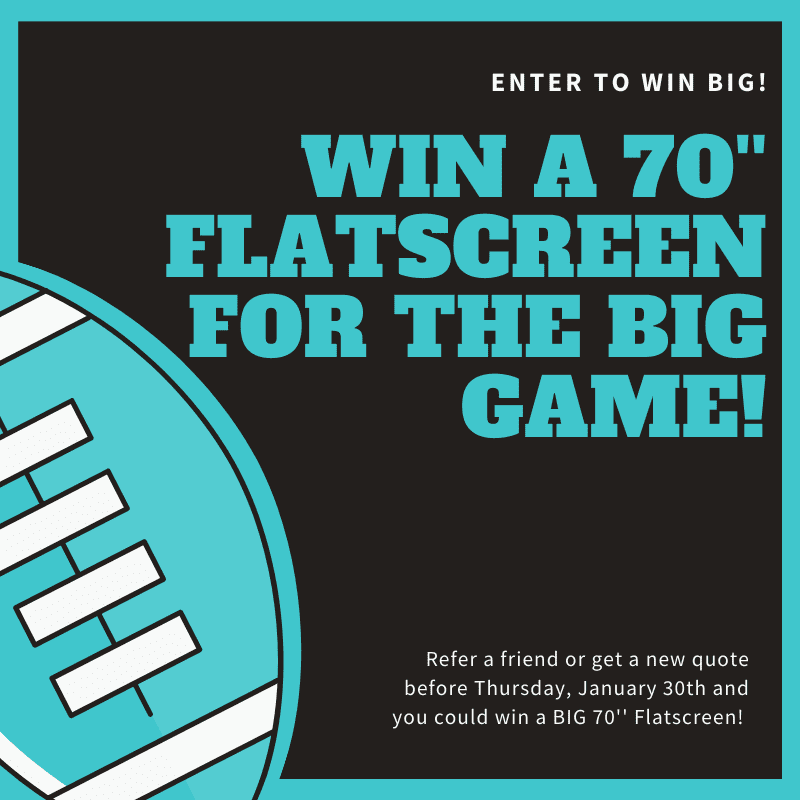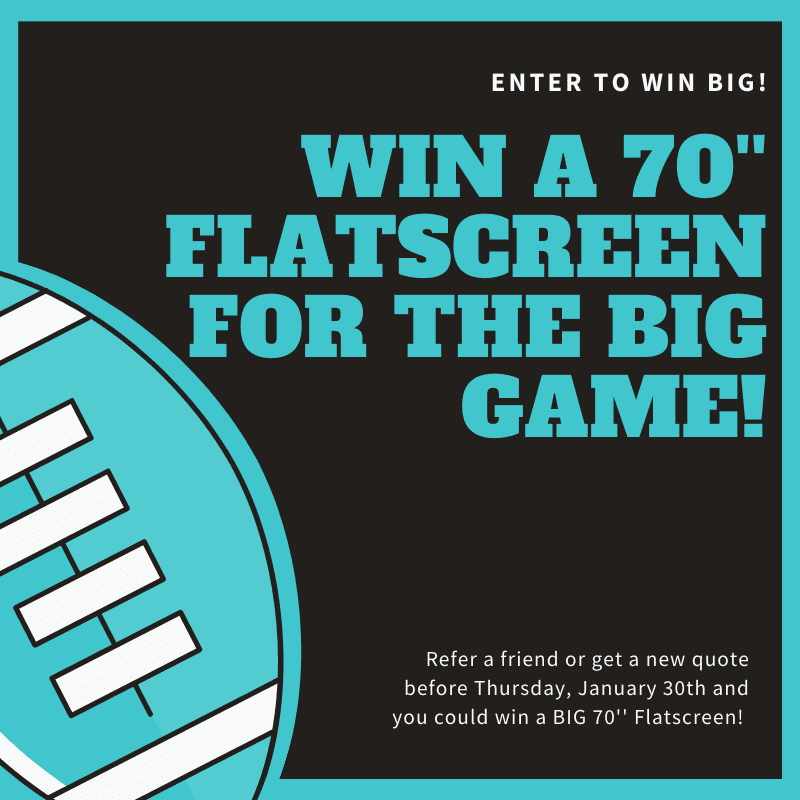 Starting RIGHT NOW, refer a friend or family member or get a new quote and you'll be entered to win a 70" LG flatscreen Smart TV just in time for the Superbowl!
HOW TO ENTER:
– Refer a friend or family member and you'll get 5 entries!
– All NEW quotes will get 10 entries. (So your friend/family member will get 10 entries when they get their quote!) Current Customers can also get entries for a new quote on a product we don't currently have insured. For example, if you currently have your auto, but get a quote for your home, you'll earn ten entries! If you currently have a home/auto bundle, you can get a new quote for life insurance! Adding a vehicle to your policy doesn't count though. Must be a quote on an entirely new product.
Official Rules:
To enter, you must refer a friend or get a new quote before Thursday, January 30, 2020. We will randomly select a winner around noon on Thursday, January 30, 2020. Winner must contact our agency within 12 hours of prize posting and claim prize in person at our office at 1278 Woodville Pike Milford OH 45150 by 6pm on Friday, January 31st, 2020. We are unable to mail prizes. If winner does not claim prize, it will be forfeited and another winner will be chosen. Cheating will not be tolerated. BIG Agency has the right to limit the number of entries, if necessary. New quote is defined as an entirely new product, not modifying a current policy.